Car Recycling Melbourne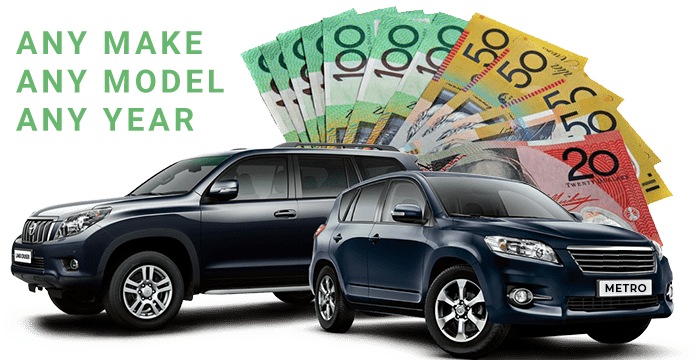 keyboard_arrow_leftPrevious
Nextkeyboard_arrow_right
Cash for Cars Recycling in Melbourne
With a vast demographic share of the Australian continent, Melbourne is a center for all trading as well as governmental activities. Thousands of people daily commute between their house of living and working place. Modern technology has influenced our daily life to a large extent. With the pace of time, our modes of transportation have been changed from horse-drawn vehicles to motor vehicles.
With time, your vehicle may start encountering some mechanical problems such as engine problems. Some problems are incurable, maybe involving lump sum money. Therefore. it may seem better to get rid of it. So, you can reach us through cash for unwanted cars and scrap car removal Melbourne. We offer quick and reliable service for removal of all used and unwanted vehicles- vans, utes, cars, trucks, etc. In addition to cash for used cars, we are also known for unwanted car disposal and car recycling.
We also sell second-hand quality car parts/spare parts because we have our own Melbourne car recycling yard. We pay cash on the spot and give you the free car removal service on the same day. Then our towing truck picks your old cars up and carries them to the recycling yard. There, we make them free from harmful materials and carry out environmentally friendly recycling.
Cash For Used Scrap Cars, Vans & Utes
If you are incurring the same problem with your vehicle again and again ? and you think it is better to sell it then you can approach us through cash for cars and utes. In case if your utility vehicle is no more viable, with respect to your business. Or it is not carrying enough load. You can exchange used utes with us for cash. make, model and condition don't matter to us.
Top Class Car Recycling Facility
Our free car recycling is an impressive end destination – but what about getting your car there? Luckily, all our services are complimentary and that includes recycling car Melbourne! We remove vehicles of all kinds throughout Melbourne, so if you want your scrap vehicle to be recycled but have no way of getting it there, we'll take care of everything.
Quality Spare Parts At Your Doorstep
find out more about price, availability, and our safe, fit-for-purpose second-hand parts for your vehicle. Our friendly team will give you expert advice on reusing recycled spare parts and answer any other questions you have. Whether you're looking for an older car part or a part that's no longer available new, we have on-site a huge range of recycled parts.
Up to $14,999 Cash for Used Cars
We provide you a cash for cars for your old vehicle. You will get here incomparable value, in accordance with other buyers in the market. If you want to know how worthy is your vehicle? just fill up our scrap car removals instant quote form alongside and submit it. The appraisal, we are giving is up to $14,999. You only need to get in contact with us through our website cash for used cars in Melbourne. Or you can directly call us to get top cash for your unwanted vehicle.
Cash for Scrap Car Recycling Melbourne Service Areas
Cash for used cars in Melbourne provides services such as free vehicle removal, instant cash, hassle-free paperwork, etc. Geographically, our service area includes all urban as well as rural areas of Melbourne. Feel free to communicate with us through cash for used 4wds. We will exchange your useless 4wd with cash. We are car Melbourne's No. 1 junk car removal/old car removal, scrap metal recycling and old car wreckers.
Free Used Car Removal with Cash
Old used cars are taken for the recycling process. Where it is disassembled and useless part is crushed.
In addition to the cash for used cars, we also offer the best service of free used car removal with cash. Do you want to remove old dilapidated, used vehicles from your backyard.? Because it is taking up valuable space/ disrupting you in cleaning etc. You may also need useful quality auto parts. Connect with us and your problem will be fixed in the instant.
keyboard_arrow_leftPrevious
Nextkeyboard_arrow_right